Description
Finding your way on a bike can be frustrating, endlessly stopping to check on your phone that you're heading the right way. This is solved in Beeline's simple, connected bike computer. Beeline Velo keeps you on track with its simple, glanceable interface, as well as doing all the things you would expect from a bike computer, like recording speed, distance and time. Beeline takes care of navigation, so you can enjoy the ride.
Everything you need, all at a glance

Setting up Beeline Velo couldn't be simpler. The bike computer easily attaches to any bike. Route planning is done quickly and simply in the companion app. You can then put your phone safely away in a bag or pocket, and you're ready to go
Beautifully simple to use

Thousands of kilometres have been ridden by Beeliners since our launch in 2017 – join the ride and enjoy better bike journeys
The most versatile route planning app available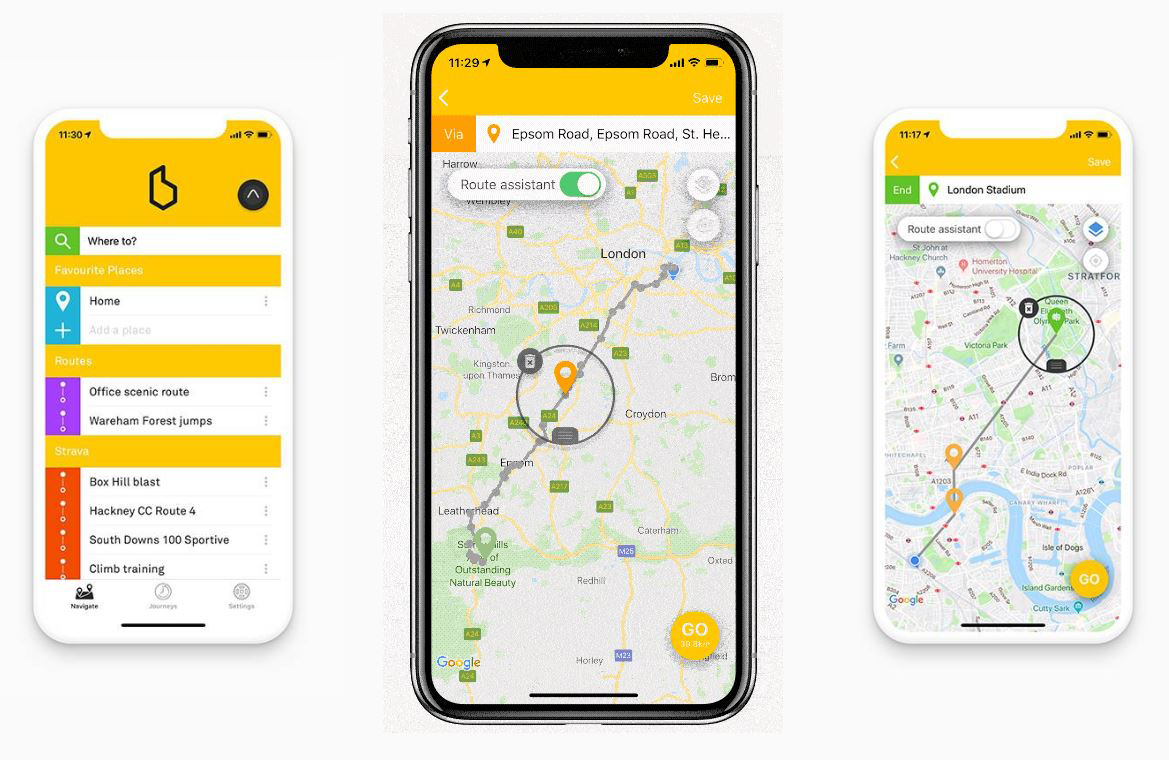 The Beeline app (iOS & Android) makes planning routes a breeze: quick location search; save favourite places; drag and drop pins to create your perfect route; save routes and share with friends. No PC connection required!
Want to try something new? There's a wealth of great routes out there created by adventurers who've gone before us. Take advantage of it by following their routes. Import GPX files into Beeline in seconds.