To release the Quick Release sout mount:
Release the 2 quick releases
Pull the red locking button forward
Flip the rear rack upwards
Move the quick release seat mount up and down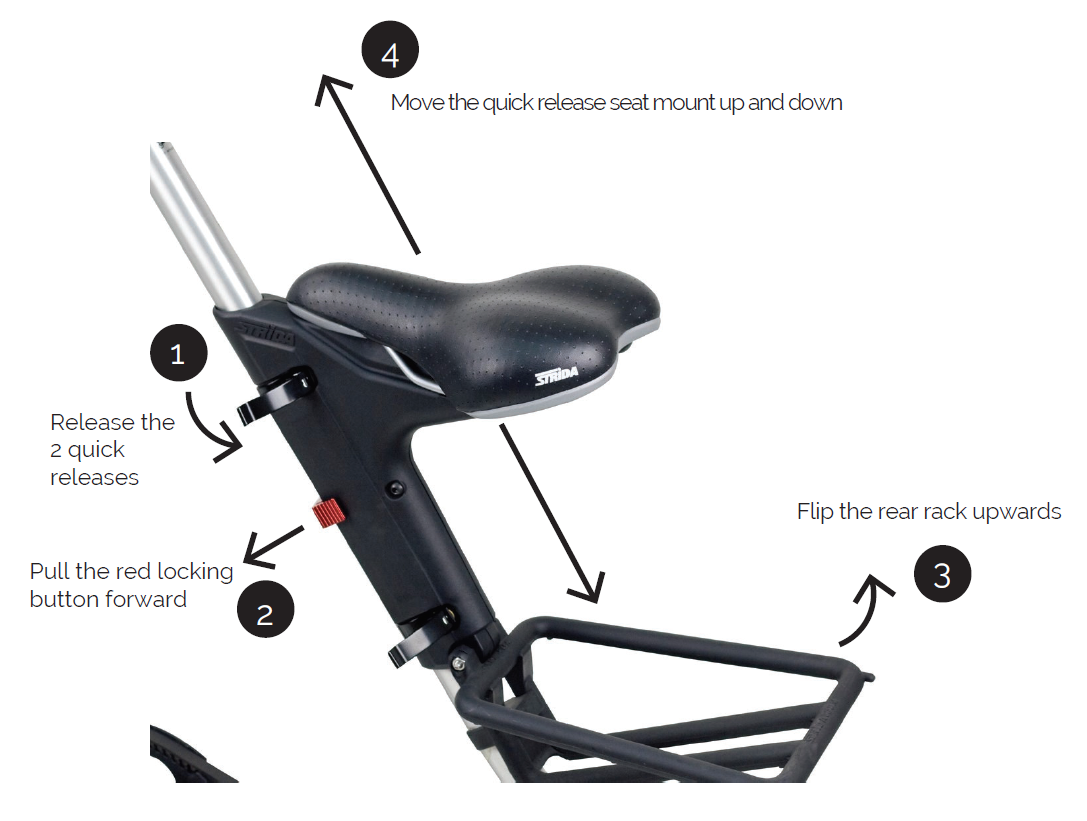 To fix the Quick Release seat mount in a position:
Push this red button back. If it doesn't move back, try moving the seat mount a little bit up or down: there is about every 5 mm a position in which the quick release bike seat holder can rest.
Close the quick releases
Flip the rear rack down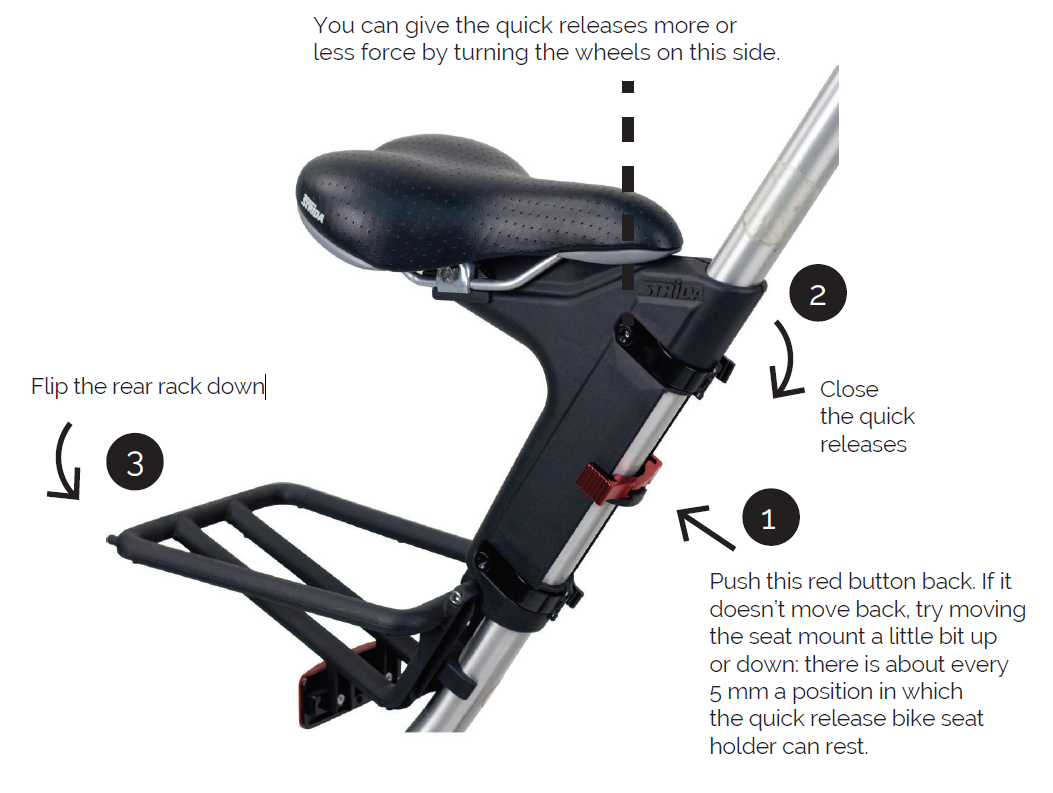 The Quick release seat mount is also seperately available:
If you want to move Quick Release Seat mount to different frame pin position:
To move the quick release seat mount to the the higher or lower frame pin position for a different range. Follow the steps in the pdf below:
QuickRelease-Seat-mount-placing-manual-multilangual.